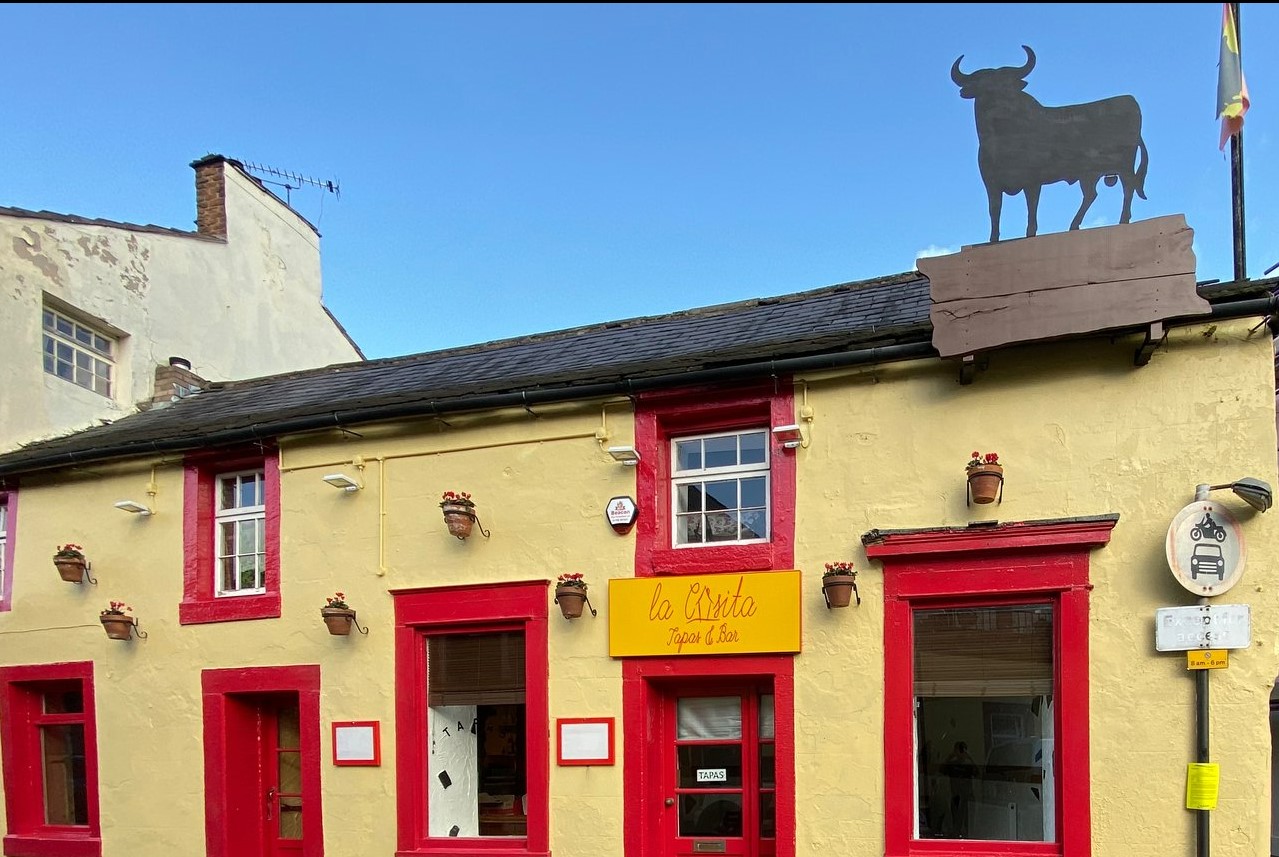 Your hosts and proprietors Debbie & Roberto the chef welcome you to our La Casita (the little house)
If you're looking for an amazing evening in the heart of Penrith then look no further! Here at La Casita we offer:
Amazing, Spanish cusine using the best Cumbrian ingredients
Authentic cocktails and beverages from our custom bar
A genuine spanish setting in the heart of Penrith
Come in for a drink at our hand made bar, offering traditional Spanish spirits and beers with a choice of cocktails...
Hasta Pronto!
Gallery
Some photos from our La Casita (Little House!)
Testimonials
Don't just take our word for it
We really enjoyed our meal here. The staff were exceptionally friendly and helpful. There was a huge array of tapas to choose from . Everything we ordered was delicious - all freshly prepared to perfection. We could see the chefs from our table and they didn't pause for breath all the time we were there. We've stopped in Penrith several times but this was by far the best meal we've had out of everywhere we've tried. We'll definitely be back.
Trip Advisor Review
2022
The staff are friendly and efficient and the decor pleasant. We ordered a selection of tapas and enjoyed them all. Would certainly return when in the area and perhaps try the paella next time as it looked very interesting. We would not hesitate to recommend La Casita to friends, in fact we have already done so!
Trip Advisor Review
2022
The best tapas we've had. Really tasty, superb ingredients and family run touches. Restaurant of the week winner!
Google Verified Review
2022
We really enjoyed our meal here, family friendly, quick and lovely service. Great choice of food and they were good with the allergy queries we had. Particularly nice desserts!
Trip Advisor Review
2022
Lovely place to eat in Penrith. Simple tables, lively music and lovely staff. Excellent selection of tapas plates, with generous portions. Make sure you leave room for the desserts - they are something really special!
Trip Advisor Review
2022
We had a great family meal , the tapas are so tasty and the staff are very good , we would definitely be going back. Thank you to all the staff for making our get together with our family a memorable one.
Trip Advisor Review
2022
Location:
La Casita Tapas 9 Queen Street Penrith Cumbria CA11 7XF
Email:
lacasitapenrith@gmail.com